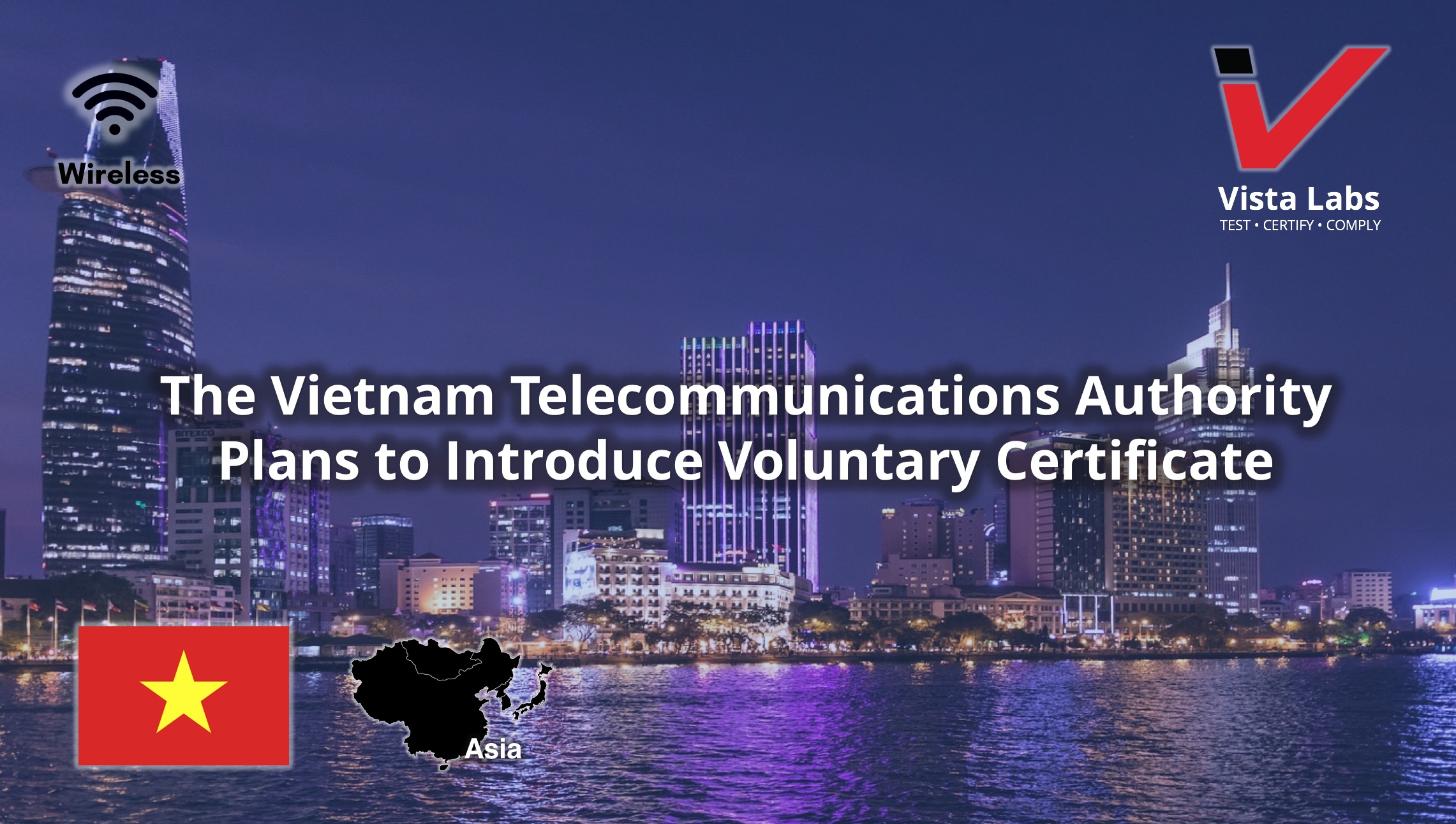 ---
Posted on December 24, 2018 at 1:31 PM
---
The telecommunications authority of Vietnam (VNTA) are planning to introduce a voluntary certificate.
After January 1, 2019, the Verification and Certification Centers of the VNTA may plan to issue the voluntary type approval certificate for products which type approval certification are not required in Vietnam under regulation of Circular 04/2018/TT-BTTTT.
This may apply to the following products:
Bluetooth devices
WLAN a/b/g/n/ac devices, with RF output power less than 60 mW
Receivers
Automotive Radars (76-77 GHz, 77-81 GHz)
Servers, switches, gateways, firewalls, and routers without RF functionality
Although devices following RF and EMC standards are exempt from type approval under Circular 04/2018/TT-BTTTT, the VNTA is planning to add RF and EMC standards in the type approval certificate if there is a demand.
---
Vista Labs is your global testing and certification provider. Our expansive testing capabilities and certification coverage will ensure that your product reaches your target markets.
Please don't hesitate to reach out and see how we can help your products obtain global approval.
Send Us Your Inquiries