Specific Absorption Rate
Specific absorption rate (SAR) is a measure of the rate at which RF energy is absorbed by the human body's tissue when exposed to an radio frequency (RF) electromagnetic field. SAR is defined as the power absorbed per mass (Watts/kg).
The measurement of SAR (Specific Absorption Rate) is a commonly used method to quantifying the amount of energy absorbed by biological tissue, when exposed to RF electromagnetic fields radiated by mobile phones and similar portable/body worn devices.
The purpose of SAR measurements is to verify that the electromagnetic energy absorbed by a body using a wireless device, does not exceed a country's established RF exposure limit.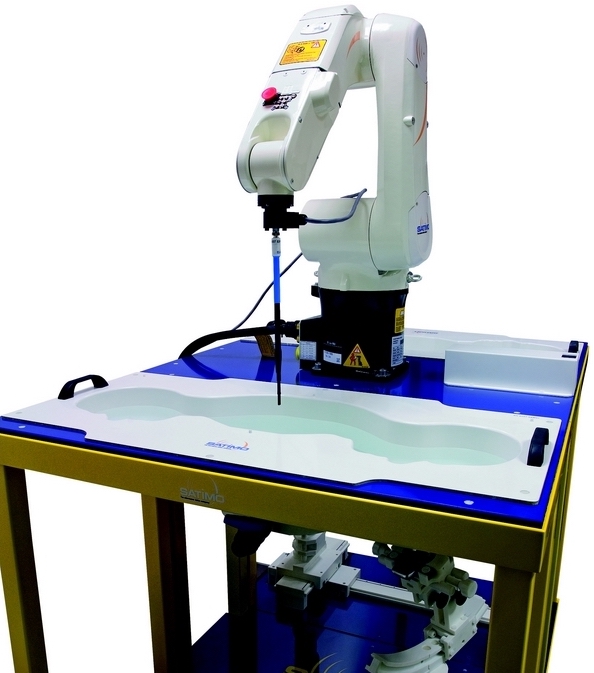 The ICNIRP and NRPB have published guidelines on the limiting of exposure to RF fields and many countries have defined regulating standards to limit SAR limit according to the guideline. Vista can provide SAR testing service to meet global standard requirements.
Vista Labs offers accredited and FCC recognized SAR testing and measurements for mobile and portable equipment. We provide accurate and reliable RF exposure measurements using our SAR measurement systems.
The Vista Labs Difference
Recognized SAR testing capabilities and testing laboratory, able to provide both pre-compliance as well as final measurements.
Cost-effective solutions in an area that tends to be very high cost.
Knowledgeable in SAR, a field that is complex and has many different ways to perform the testing depending on the intended usage of the equipment.
We offer cost-effective solutions, flexible scheduling, excellent lead-times, and provide testing solutions. All testing and reporting is performed in a reasonable/timely manner, with your specific requirements in mind.
Specific Absorption Rate Capabilities
| Region | Test Standard |
| --- | --- |
| United States | IEEE 1528, IEEE C95.1, OET 65C |
| Canada | RSS 102 |
| Europe | EN 62209-1/-2, EN 62311, EN 50383, EN 50385, EN 62479 |
| Taiwan | CNS 14959 |