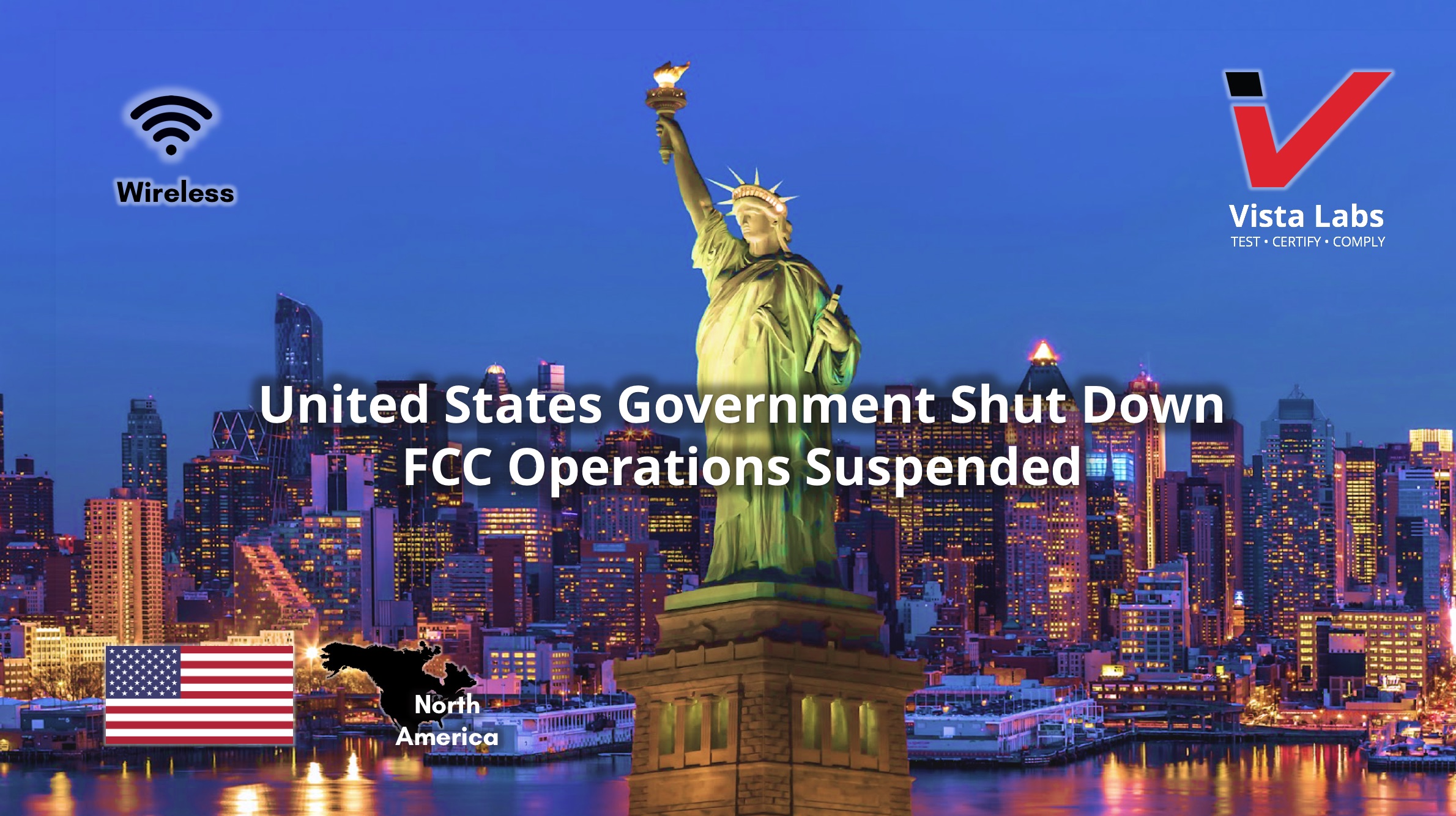 ---
Posted on January 7, 2019 at 8:41 AM
---
The Federal Communications Commission of the United States has suspended operations due to the partial shutdown of the US Government. This shut down does not affect currently certified products, although products currently in the process of certification will not be able to continue the certification process until the FCC electronic filing, database systems are available and agency operations resume.
At this time Telecommunication Certification Bodies are unable to file submissions with the FCC online causing a hold on processing certifications. Operations are also slowed due to unavailability of the online databases to search for existing certification grants and product information. Other countries in the Americas are similarly affected.
The FCC suspension of operations, effective starting Thursday January 3rd, 2019, will continue indefinitely due to the partial lapse in federal government funding.
Because of the lapse in funding and suspension of operations, the FCC states they will continue to perform work related to 5G wireless spectrum auction activities authorized by section 309(j) of the Communications Act, 47 U.S.C. § 309(j).
The FCC is also extending the normal filing deadlines. Submissions due during the suspension of operations, will now be due on the second day of return to normal operation.
Additionally, several countries in the Latin Americas have similarly stopped accepting applications as their respective regulatory authorities are unable to use the FCC website for verifying FCC grants.
---
Vista Labs is your global testing and certification provider. Our expansive testing capabilities and certification coverage will ensure that your product reaches your target markets.
Please don't hesitate to reach out and see how we can help your products obtain global approval.
Send Us Your Inquiries