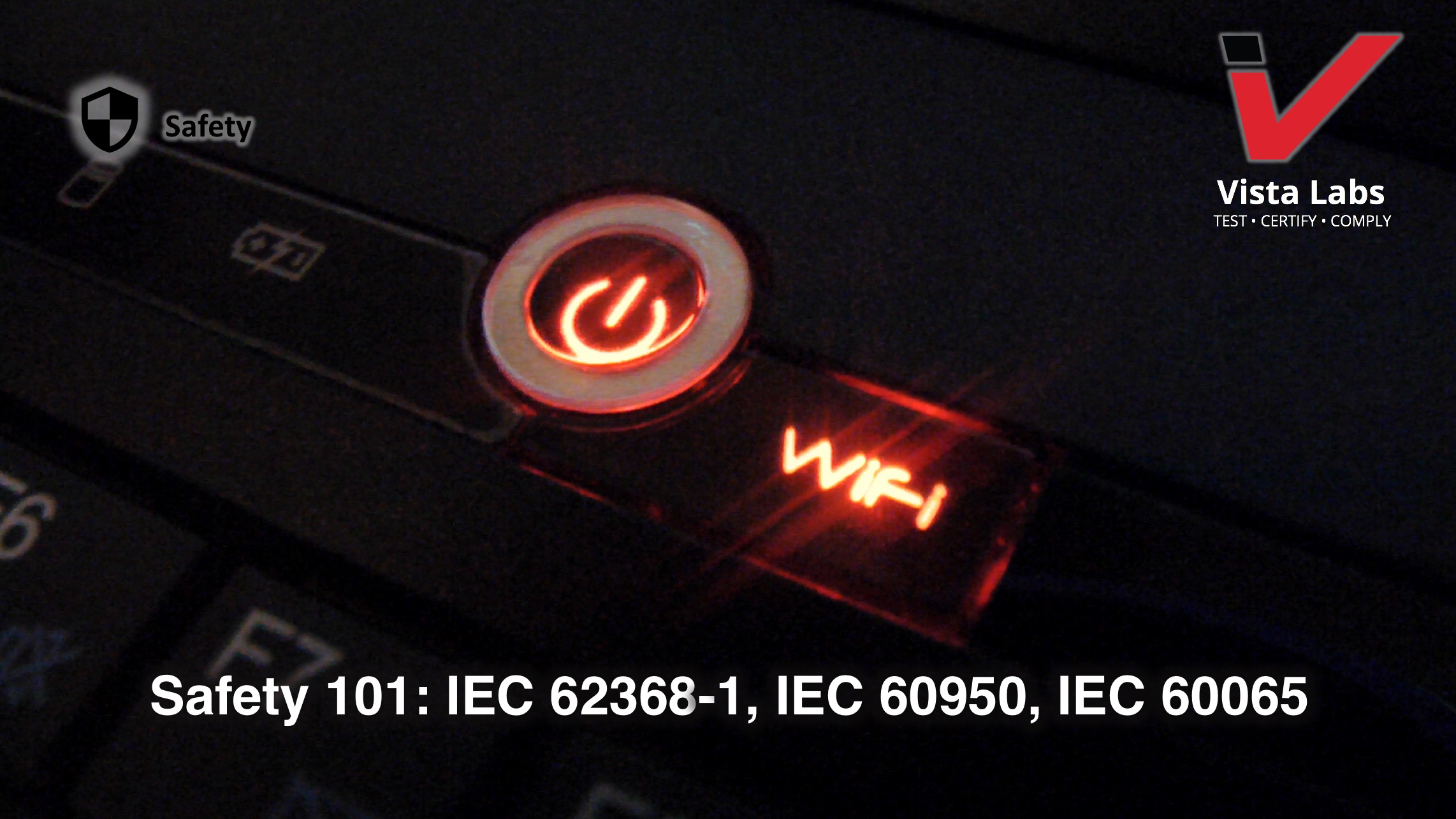 ---
Posted on January 15, 2019 at 10:10 AM
---
IEC 62368-1 is the new standard for audio, video, information and communication technology equipment based on the Hazard-Based Safety Engineering (HBSE) principles, intended to replace IEC 60065 (For Audio, Video and Similar Electronic Apparatus) and IEC 60950 (For Information Technology Equipment).
The official date of withdrawal of the older standards, to be superceded by IEC 62368-1 is December 20, 2020.
Although IEC 62368-1 was originally introduced as a voluntary standard due to its significant philosophical shift from the previous standards, manufacturers are finding themselves transition over to it as the withdrawal date nears.
At the moment, manufacturers are still able to use the old standards as a basis for testing and certification. The process of testing to the old standards is still valid and will retain validity unless changes are made to the product that was tested; in that case, re-testing may need to be performed using the new standard should the date of withdrawal be passed.
The new approach in IEC 62368 focuses on demonstrating consideration on known hazards and that the product is designed to be safely operated in that context, as opposed to IEC 60950 and IEC 60065 where the emphasis is on whether the prescribed specifications have been met. Though hazard based, 62368-1 does not require risk analysis like IEC 60601-1.
Energy Source Classification
| Energy Source | Effect on Body | Effect on Combustible Materials in the Product |
| --- | --- | --- |
| Class 1 | Not painful, but can be detectable | Ignition un-likely |
| Class 2 | Painful, but not an injury | Ignition possible, but limited spreading of fire |
| Class 3 | Injury | Ignition likely, rapid spreading of fire |
Vendors are normally accustomed to providing components with specific flamability ratings, so the philosophical switch from a prescribed approach to a hazard identification/safegaurd approach has resulted in issues for final compliance.
---
Vista Labs is your global testing and certification provider. Our expansive testing capabilities and certification coverage will ensure that your product reaches your target markets.
Please don't hesitate to reach out and see how we can help your products obtain global approval.
Send Us Your Inquiries