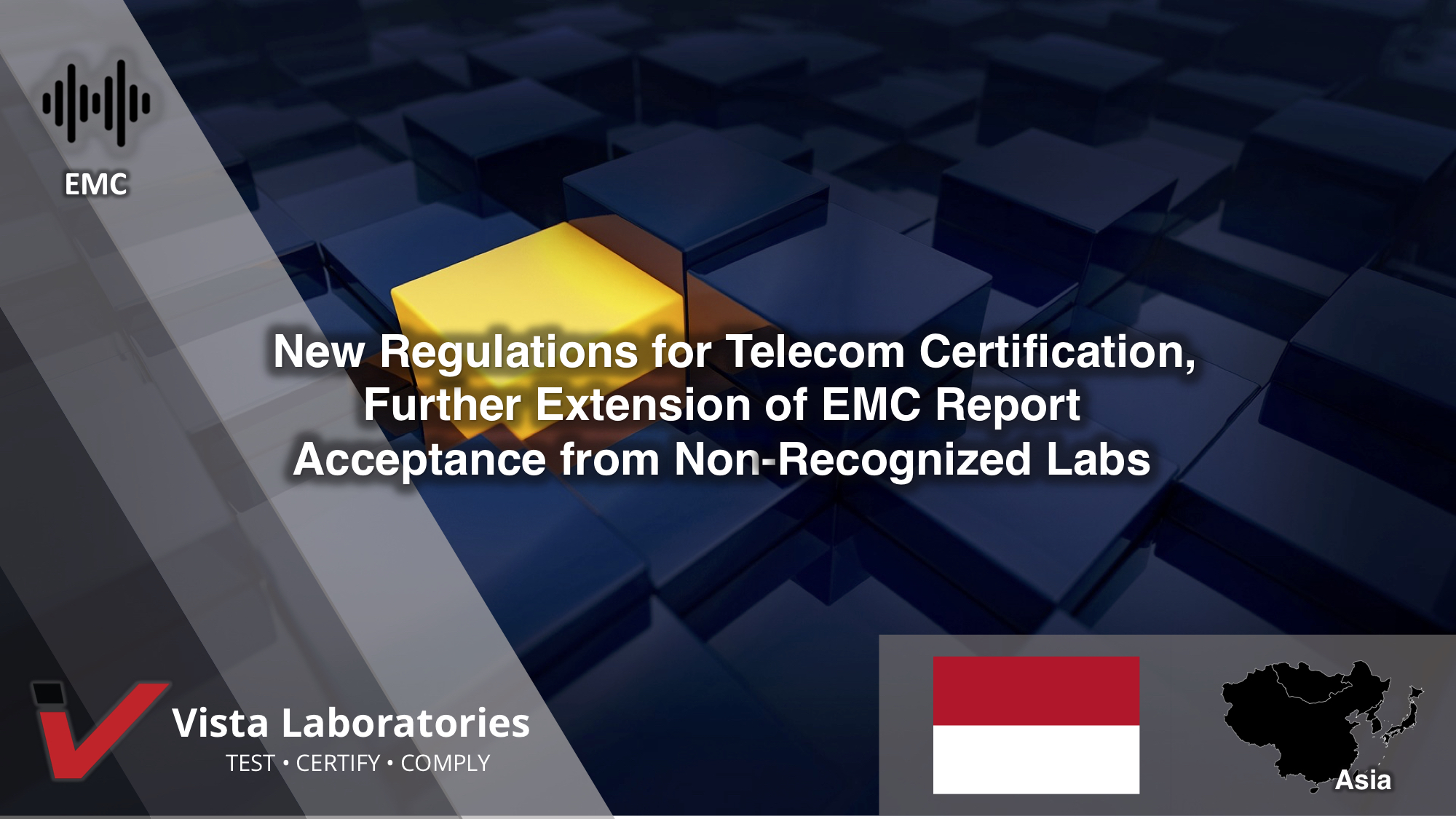 ---
Posted on January 17, 2019 at 8:34 AM
---
The Ministry of Communication and Information Technology of Malaysia issues a new regulation for the certification of telecommunication tools and equipment. The main changes are as follows:
Regulatory Updates
Article 5: Identical Equipment Originating From Different Countries

Equipment originating from different countries must meet the technical requirements and must be proven by different certificates.
Even equipment with the same product name, trade name, model identification, and specification, must have its own certificate if its from a different origin country.



Article 13: Revision Certificate Applications

Certificate revision applications are required in the following cases:

Certificate holder name and/or address change.
Transfer of certificate ownership.



Article 15: Labeling Obligations

It is the obligation of the certificate holder to attach the label and QR Code on every certified product before they are sold or used.
It is the obligation of the certificate holder to attach a warning sign on all certified products excluding short-range devices.



Article 18: Reporting of Labeling

It is the obligation of the certificate holder to upload reports of photos of labels affixed to the product within 30 business days of the date the certificate is granted.
Further Extension of Acceptance of Non-Recognized Lab's Test Reports
The duration of acceptance of EMC test reports from non-recognized labs has been extended until February 28th 2019.
EMC test reports from any test lab ISO 17025 accredited by an accreditation body who signed the APLAC-MRA or ILAC-MRA can be accepted. Please see this link for more details.
The original expiration date of the policy was January 31, 2019.
---
Vista Labs is your global testing and certification provider. Our expansive testing capabilities and certification coverage will ensure that your product reaches your target markets.
Please don't hesitate to reach out and see how we can help your products obtain global approval.
Send Us Your Inquiries