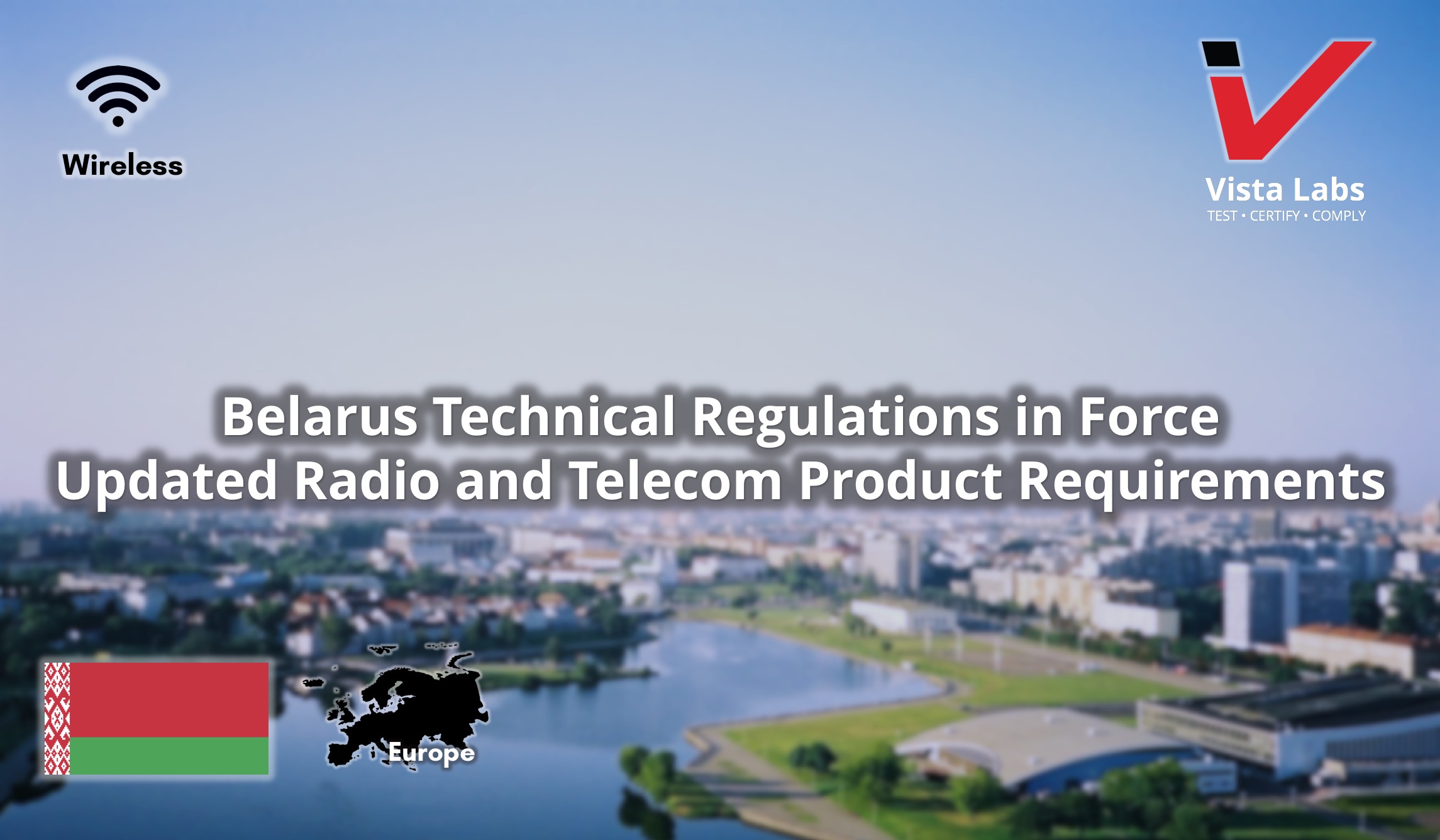 ---
Posted on January 22, 2019 at 7:22 AM
---
The new radio/telecom technical regulations of Belarus are approved.
Product marking and in-country testing is now required.
Approved as Resolution No. 469 of the Council of Ministers of Belarus, the Belarus National Radio and Telecom Technical Regulation TR 2018/024/BY is in force as of January 1, 2019. This update nullifies the previous requirements in Resolution No. 849.
Approvals issued in accordance with the older resolution is valid until their expiry date.
Product Marking
Products containing radiofrequency/communication modules approved in accordance with TR/2018/024/BY are required to be marked with the TR BY marking.
In-Country Testing
In Belarus, products may receive approval of conformity through Certification or Declaration.
Local testing is now mandatory for both Certification and Declaration.
Communication electronics may receive approval through Declaration (can be replaced with Certification if the applicant so chooses), some examples are as follows:
Radio equipment for radio link communication
Radio transmitters
Broadband wireless access equipment
Base stations
Electrical appliances using AC power supply and telecommunication devices must receive approval through Certification, some examples are as follows:
TVs, monitors
Household appliances, office equipment
Telecommunication devices functioning as digital transport systems
Telecommunication devices functioning as data trasmitting systems
---
Vista Labs is your global testing and certification provider. Our expansive testing capabilities and certification coverage will ensure that your product reaches your target markets.
Please don't hesitate to reach out and see how we can help your products obtain global approval.
Send Us Your Inquiries