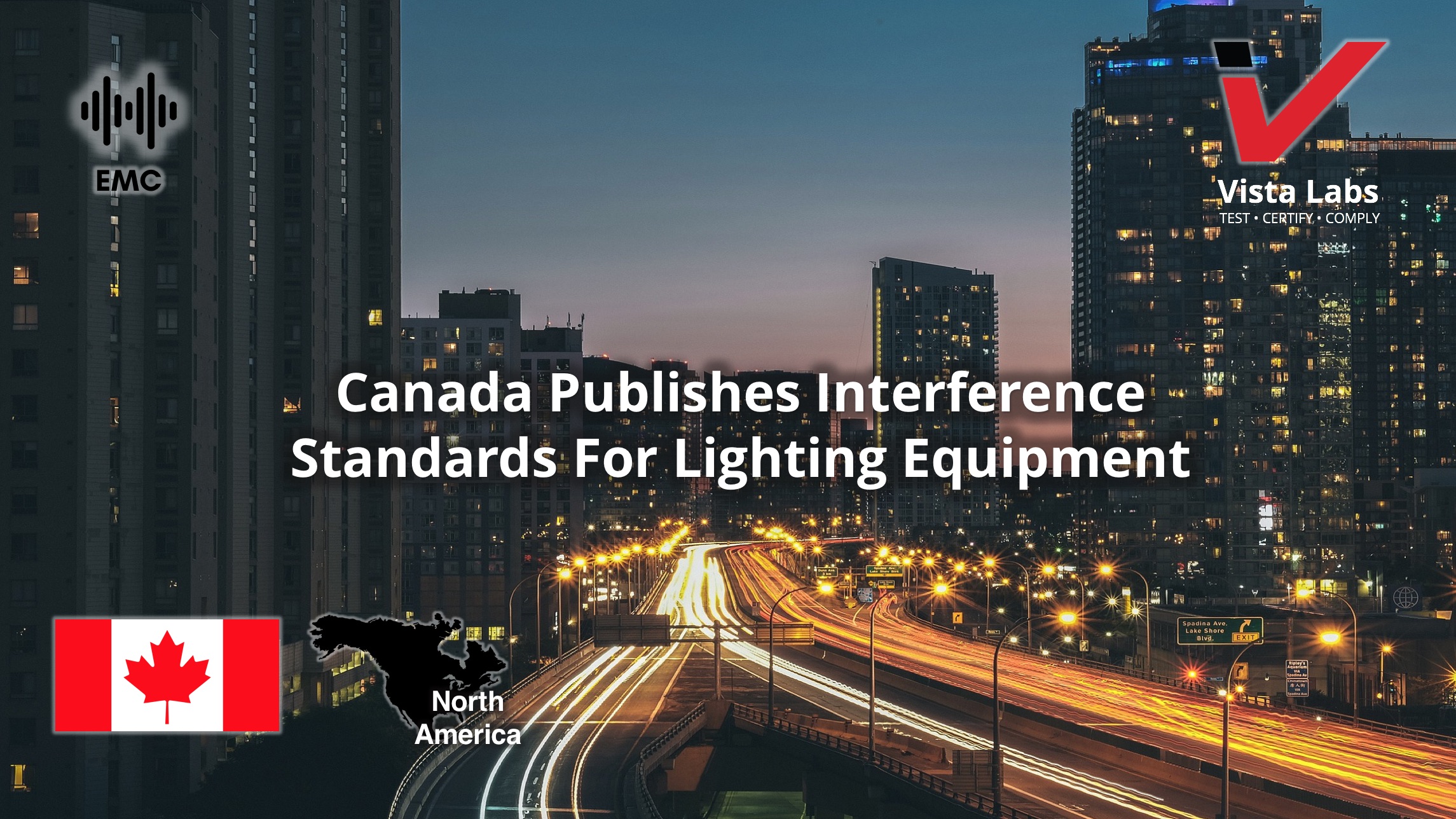 ---
Posted on January 29, 2019 at 4:22 PM
---
The Innovation, Science and Economic Development of Canada (ISED) sets out limits and methods of measurement of radiated and conducted radio frequency emissions produced by lighting equipment, as well as administrative requirements.
This Interference-Causing Equipment Standard - 005 (ICES-005) provides the limits and methods of measurement of radiated and conducted emissions produced by the following lighting equipment:
Luminaires (i.e. lighting fixtures) and lamps whose primary function is to generate or distribute light intended for illumination purposes and which include active or switching electronic components or gas-discharge lighting equipment.
The lighting part of multi-function equipment if one of the primary functions of this equipment is illumination (e.g. pendant luminaire-fan combination).
Modules or components with circuits operating at or above 9 kHz intended for use with lighting equipment and which are marketed independently (such as ballast).
Ultraviolet (UV) and infrared (IR) radiation apparatus.
Simple advertising signs (e.g. neon tube advertising signs or emergency exit signs).
Decorative and entertaining lighting (e.g. rope lights, disco lights, theater floodlights).
Lighting equipment used inside recreational vehicles (RV) or boats/vessels for purposes that are similar to residential applications (such as lighting equipment used in the kitchen, dining or living areas inside the RV or boat/vessel).
Transport lighting installed inside the cabins of trains, buses, and vessels.
Lighting equipment that includes functionality for wireless power transfer (WPT) must meet the provisions and requirements of ICES-005 while operating in the lighting mode and the provisions and requirements of Radio Standard Specification RSS-216, while in the wireless power transfer mode.
Lighting equipment that includes functionality for radio communication must meet the provisions and requirements of both ICES-005 and relevant RSSs, as applicable to the specific radiocommunication technology.
Compliance with the latest ICES-005 issue 5 is mandatory starting June 1, 2019. After this date, all products subject to ICES-005 to be manufactured, imported, distributed, leased, offered for sale, or sold in Canada shall comply with ICES-005 issue 5.
---
Vista Labs is your global testing and certification provider. Our expansive testing capabilities and certification coverage will ensure that your product reaches your target markets.
Please don't hesitate to reach out and see how we can help your products obtain global approval.
Send Us Your Inquiries