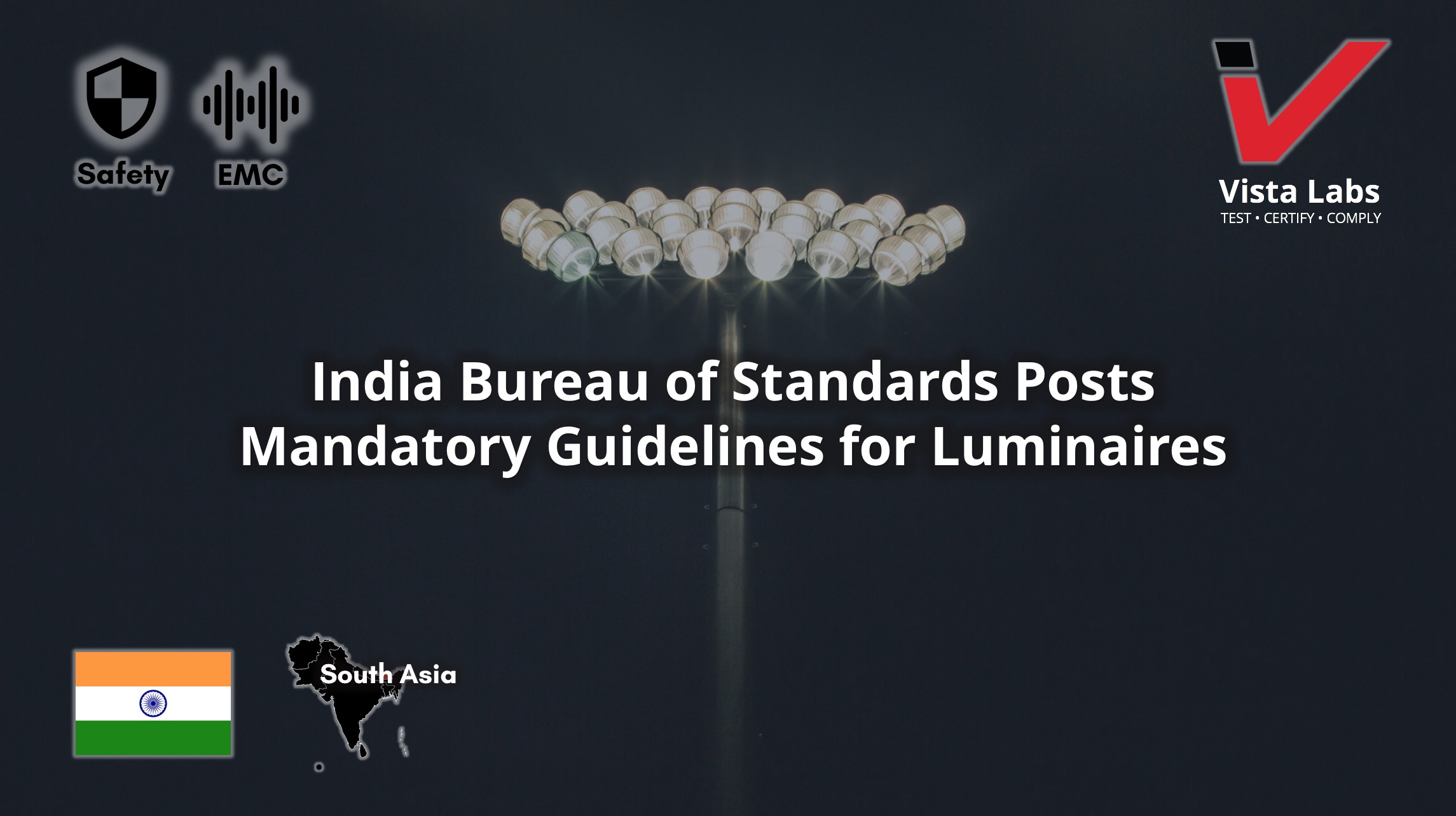 ---
Posted on January 31, 2019 at 2:34 PM
---
The Bureau of Indian Standards (BIS) has posted guidelines for implementation of Amendment 1 to IS 10322 (Part 5/ Sec 5): 2013, "Luminaires: Particular Requirements for Flood Light."
The implementation date for this amendment is September 18, 2019. Significant changees in this amendment involve the addition of photometric requirements for LED luminaires.
The guidelines are as follows:
Licensees shall ensure that the models marked with the Standard Mark conform to all the requirements of IS 10322 (Part 5/ Sec 5): 2013 including Amendment 1.
New applications without Amendment 1 can be accepted up until one month before the implementation date, August 18, 2019. After this date, all applications shall be as per IS 10322 (Part 5/ Sec 5): 2013 with amendment 1.
Test report(s) must be from a BIS approved lab for the additional Amendment 1 requirements.
After September 18, 2019, no Licences are permitted to operate as per IS 10322 (Part 5/ Sec 5): 2013 without Amendment 1.
The transition period for the implementation of the Amendment No.1 to IS 10322 (Part 5/ Sec 5) is until September 18, 2019. After this date, all licensees shall have implemented the amendment for all base models covered in the scope of license.
BIS stated that "suitable action will be initiated" as per BIS Conformity Assessment Regulations, if a registered manufacturer has failed to implement the amendment on or before September 18, 2019.
It is advised that all registered manufacturers and applicants take timely action for implementation as per the above guidelines.
---
Vista Labs is your global testing and certification provider. Our expansive testing capabilities and certification coverage will ensure that your product reaches your target markets.
Please don't hesitate to reach out and see how we can help your products obtain global approval.
Send Us Your Inquiries