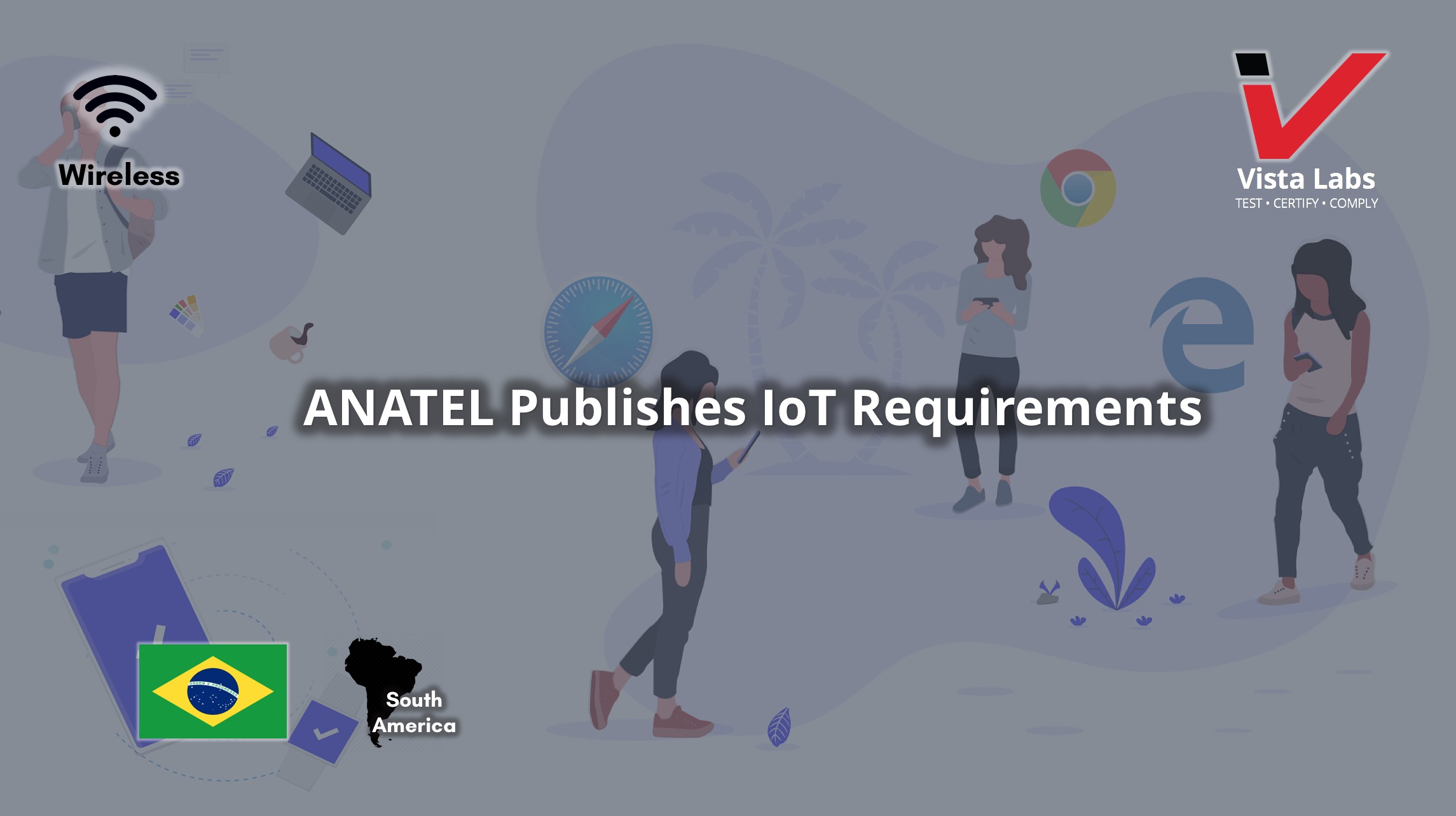 ---
Posted on February 5, 2019 at 11:54 AM
---
The National Telecommunications Agency of Brazil (ANATEL), published Act nº 630 and Act nº 631 to include NB IoT requirements.
Act nº 630 – Access Terminal Station (ETA)
Technology
Standard
Nb-IoT LTE Cat. M1

Nb-IoT Cat. NB1
ETSI TS 136 521-1 V14.4.0 (2017-11) LTE; Evolved Universal Terrestrial Radio Access (E-UTRA); User Equipment (UE) conformance specification; Radio transmission and reception; Part 1: Conformance testing (3GPP TS 36.521-1 version 14.4.0 Release 14)
Act nº 631 – Transceiver for Radio Base Station (RB)
| Technology | Standard |
| --- | --- |
| Nb-IoT RB | Item 6.3.3 NB-IoT RB power dynamic range for in-band or guard band operation, according to ETSI TS 136 141 V15.3.0 (2018-07) - LTE; Evolved Universal Terrestrial Radio Access (E-UTRA); Base Station (BS) conformance testing (3GPP TS 36.141 version 15.3.0 Release 15). |
Currently, no labs in Brazil are capable of performing NB IoT testing.
Foreign test reports can be accepted with the following requirements:
Testing was performed within the last 2 years
Testing was performed by an ILAC accredited laboratory
Test report(s) ANATEL standard requirements
---
Vista Labs is your global testing and certification provider. Our expansive testing capabilities and certification coverage will ensure that your product reaches your target markets.
Please don't hesitate to reach out and see how we can help your products obtain global approval.
Send Us Your Inquiries