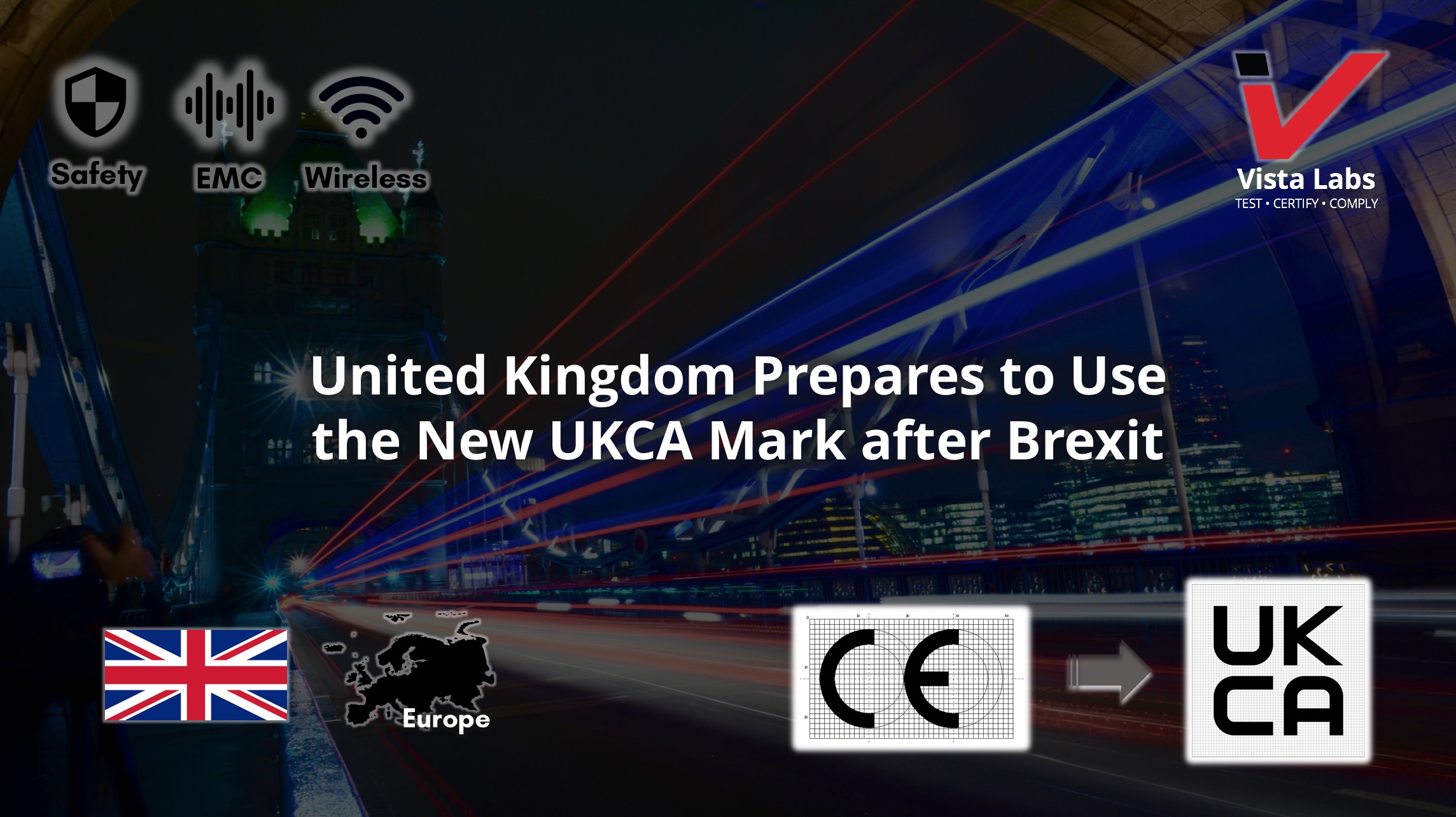 ---
Posted on February 6, 2019 at 6:33 AM
---
The Department for Business, Energy & Industrial Strategy of the United Kingdom provides guidance on the new UKCA mark to be used, should the UK leave the EU without a deal.
UKCA Mark
General

The rules for using the new UKCA mark are the same as for the application of the CE mark.
Most products currently under the CE marking is under the scope of the UKCA mark.
Products under self-declaration of conformity for the CE marking also qualify for UKCA marking based on self-declaration.
After March 29, 2019 products requiring conformity assessment by a UK assessment body will apply the UKCA marking.
The UKCA mark is not recognized in EU.



UKCA Marking Specifications

Placed only on product by manufacturer or authorised representative.
UKCA marking placed by manufacturer means bearing full responsibility and showing product conformity with the relevant UK legislation.
No placement shall miscontrue the meaning of the UKCA marking to third parties.
UKCA marking is at least 5 mm in height. Letters should be in proportion to the standard marking version.
Marking is legible, visible, and permanent.
CE Mark
The results UK conformity assessments will no longer be recognized in the EU.
Products sold in the UK before March 29, 2019 do not require any additional action.
Products currently in the UK can continue to circulate without any changes to the marking.
After March 29, 2019 CE marked products are still permitted to be sold in the UK for a limited time; the end of the time period is to be determined.
The following is still required of CE marked products to be placed in the UK market:

Meet the essential requirements of the EU legislation
Undergo conformity assessment
Display the EU conformity marking
Technical documentation and declaration of conformity
Further guidance for products requiring the UKCA marking on the UK market will be published before the March 29, 2019 date. These requirements for placing UKCA marked products in the UK market will mirror the requirements for placing CE marked products on the EU market.
---
Vista Labs is your global testing and certification provider. Our expansive testing capabilities and certification coverage will ensure that your product reaches your target markets.
Please don't hesitate to reach out and see how we can help your products obtain global approval.
Send Us Your Inquiries