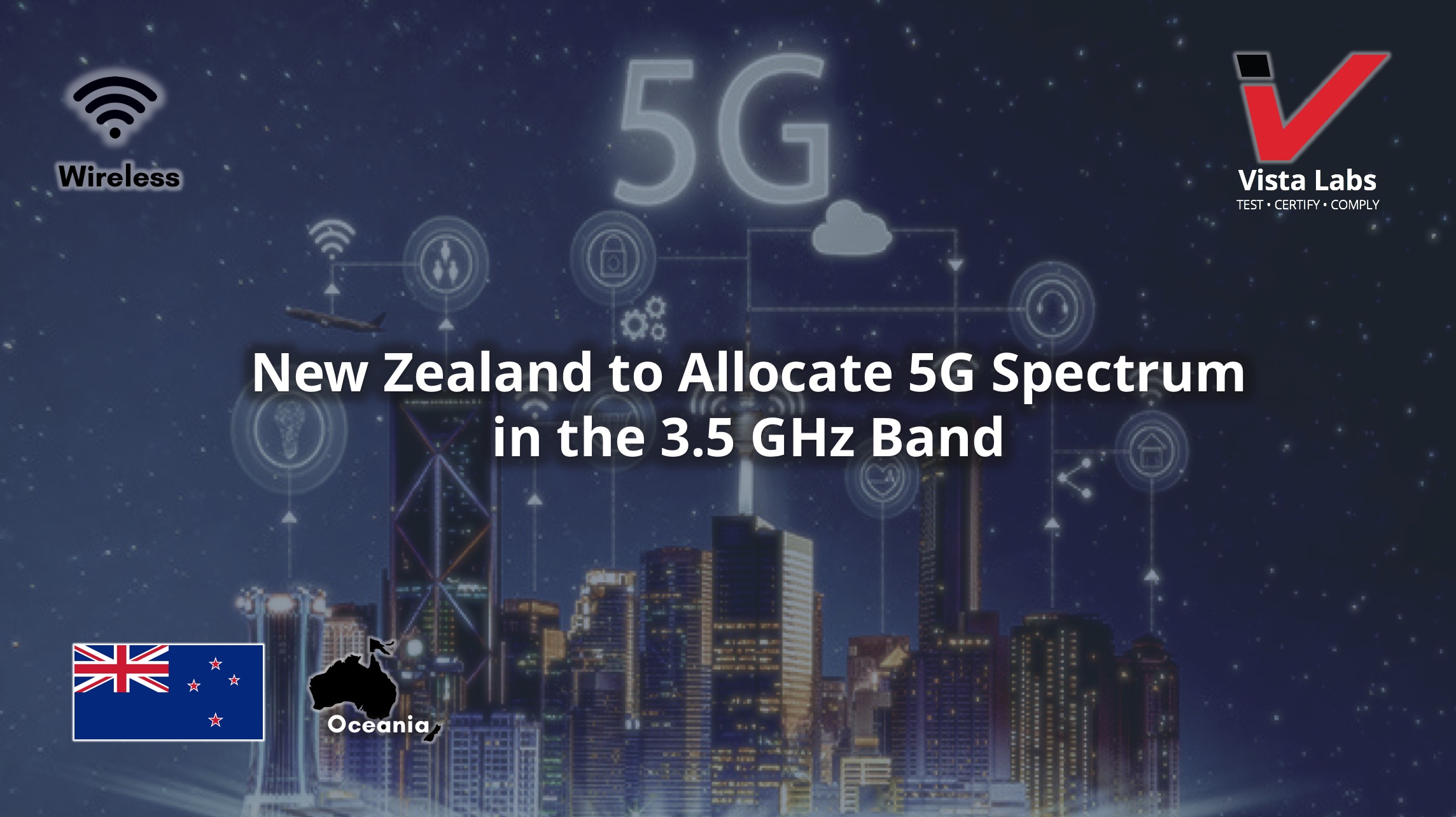 ---
Posted on March 1, 2019 at 2:06 PM
---
The government of New Zealand has announced that the country's first allocation of 5G spectrum will be the 3.5 GHz band.
The spectrum will be allocated gradually and businesses will be able to start rolling out 5G by 2020. The national rights to this spectrum is expected to be auctioned off in early 2020.
The rights to the national spectrum in the 3.5 GHz band are available after the expiration of the currently existing rights, November of 2022. Operators may be able to use the spectrum before 2022 if an agreement is made between the existing rights holder.
The details of the spectrum allocation rights are expected to be provided some time this year.
Consultation on this band will be released in the second half of 2019, and regional spectrum rights allocation details should be released later this year.
---
Vista Labs is your global testing and certification provider. Our expansive testing capabilities and certification coverage will ensure that your product reaches your target markets.
Please don't hesitate to reach out and see how we can help your products obtain global approval.
Send Us Your Inquiries