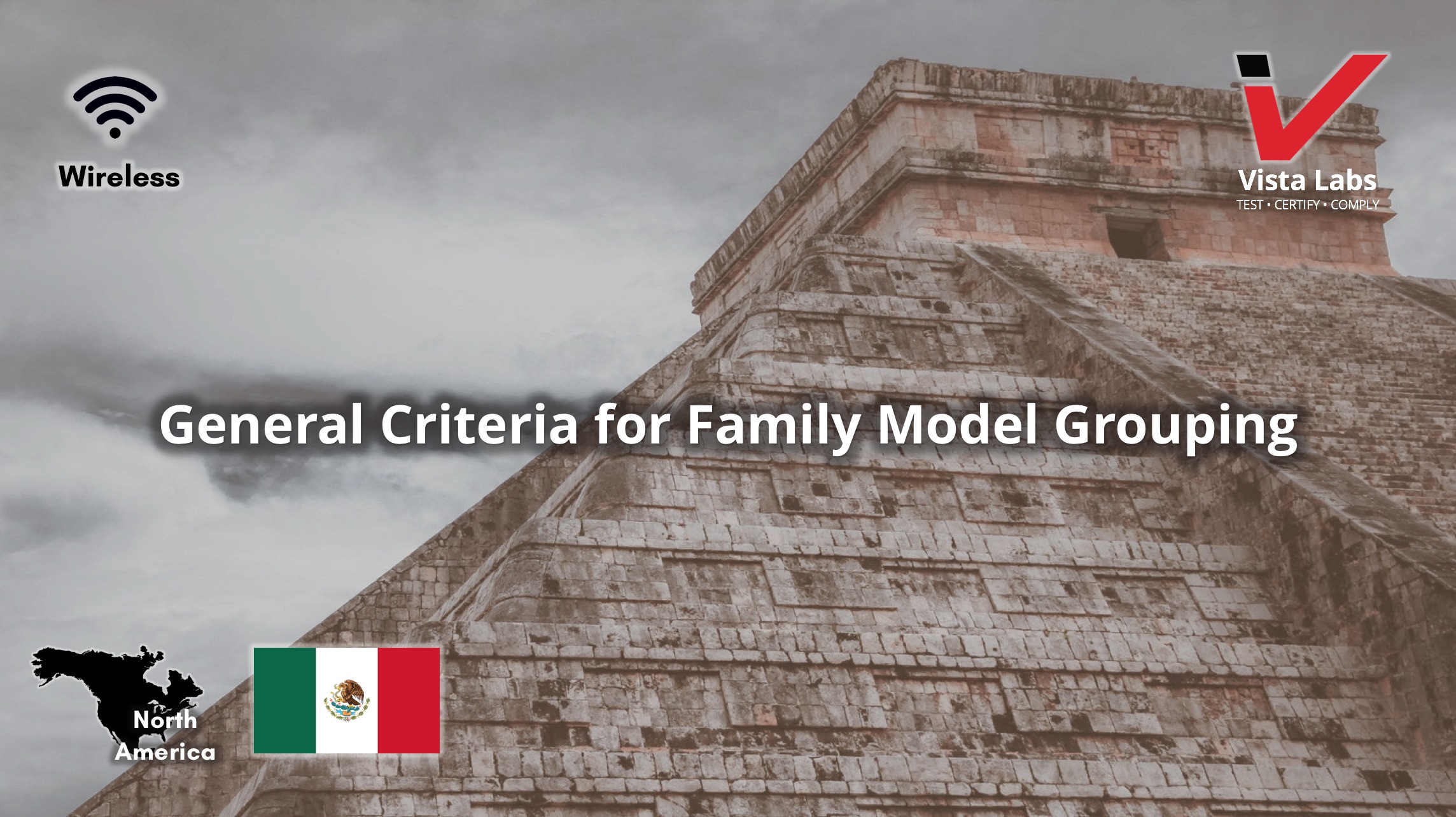 ---
Posted on March 12, 2019 at 10:14 AM
---
The technical committee of Mexico provides the general criteria for family model grouping for the certification of products the electronic industry, measuring instruments, telecommunication devices, information technologies, and energy efficiency regulated products.
Scope of Products Covered Under This Criteria
Equipment that has a wired interface or device using the spread spectrum, frequency hopping and or digital modulation technique and operating in the frequency bands 902-928 MHz, 2400-2483.5 MHz and 5725-5850 MHz
Conditions for a Group of products to be Considered a Family
The same product type
The same brand
The same wireless device that uses the spread spectrum technique, by frequency hopping and/or digital modulation.
---
Vista Labs is your global testing and certification provider. Our expansive testing capabilities and certification coverage will ensure that your product reaches your target markets.
Please don't hesitate to reach out and see how we can help your products obtain global approval.
Send Us Your Inquiries